News from Chernobyl related international charity organizations
We will link here some interesting projects of Chernobyl charities that we've heard off. Please inform us of the events and stories to post here. Thank you!
Chernobyl Charities List I Chernobyl Facts I Chernobyl Liquidators I Main Chernobyl Page I Belarusguide.com
---
Mahler's message for German parliament
Wednesday, April 25, 2007
Germany's Environment Minister, Sigmar Gabriel, is using Mahler's music to send a powerful message to the country's parliament.

Last year the 20th anniversary Chernobyl concert held in Berlin which featured Thomas Quasthoff singing Mahler's Kindertotenlieder. Sigmar Gabriel is Minister for the Environment, Nature Conservation and Nuclear Safety in German chancellor Angela Merkel's cabinet. This week, in a dramatic gesture that underlines the terrible risks associated with nuclear power, he has sent all 614 elected members of the Bundestag a CD of the Chernobyl anniversary concert.

The Mahler CD was recorded in the famous Philharmonie Hall in Berlin, and the performers include Grammy winning baritone Thomas Quasthoff, and the orchestra of the Hanns Eisler Academy conducted by Christian Ehwald. As well as music by Mahler, Schubert and Mozart the CD includes readings from the best-selling book by Belarus author Swetlana Alexijewitsch titled Tschernobyl - Eine Chronik der Zukunft (Chernobyl - a chronicle of the future), and from the writings of Dwight D. Eisenhower and the philosopher Günther Anders.

The benefit concert and CD is just one of many remarkable projects in the twenty-three year history of IPPNW Concerts. They are part of International Physicians for the Prevention of Nuclear War (IPPNW), a non-partisan international grouping of medical organisations dedicated to the abolition of the nuclear threat, who work with the long-term victims of nuclear incidents ranging from Hiroshima to Chernobyl. Their work was recognized with the 1984 UNESCO Peace Prize, and 1985 Nobel Peace Prize.
* Buy the Chernobyl anniversary CD online via this link.
---
Researchers discover 'radiation-eating' fungi
Physorg.com, May 23, 2007

Scientists have long assumed that fungi exist mainly to decompose matter into chemicals that other organisms can then use. But researchers at the Albert Einstein College of Medicine of Yeshiva University have found evidence that fungi possess a previously undiscovered talent with profound implications: the ability to use radioactivity as an energy source for making food and spurring their growth.
"The fungal kingdom comprises more species than any other plant or animal kingdom, so finding that they're making food in addition to breaking it down means that Earth's energetics—in particular, the amount of radiation energy being converted to biological energy—may need to be recalculated," says Dr. Arturo Casadevall, chair of microbiology & immunology at Einstein and senior author of the study, published May 23 in PLoS ONE.
---
CHERNOBYL'S HERO RACEHORSE GIVES CHILDREN THEIR FIRST WIN
April 25, 2007, New York.
Right before 21st anniversary of Chernobyl accident, one race creates excitement on two continents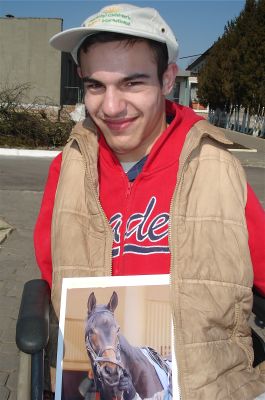 Thursday afternoon the children and volunteers of? Chernobyl Children's Project International in Belarus cheered as Chernobyl's Hero circled the field in the Aqueduct stretch to get his first victory. Mike Luzzi's patient ride made the difference, as Hero broke well, then took himself back from the early fray; Luzzi got him over to the rail and then saved ground patiently, even though the splits were slow, until late in the turn. Quickly seeing nothing inside, Luzzi took Hero widest of all. He eased by the field, winning the race by three-quarters of a length and galloping out with plenty left. The win was just in time for the first anniversary of Chernobyl on April 26th. Horse owner Bill DiScala excitedly called Chernobyl Children's Project staff and volunteers who were in Belarus at the time of the victory.
Karakorum supports Chernobyl Children's Project International (www.chernobyl-international.org) by donating 25% of Chernobyl's Hero's earnings to the charity.. They use this money to provide medical and social care to alleviate problems that persist after the 1986 accident at the Chernobyl nuclear facility. To date, Hero has earned over $10,000 for their cause. The kids, though, are just happy that he won. And so are we.

Photo: Sasha, who lives at Vesnova Children's Asylum in Belarus, proudly holds photo of "Chernobyl's Hero."

CONTACT: Bill DiScala, Karakorum Racing, 1-888-521-RACE
Kathy Ryan, Chernobyl Children's Project International, 202-345-8103
---
Maria Sharapova gives $100,000 to 8 Chernobyl charities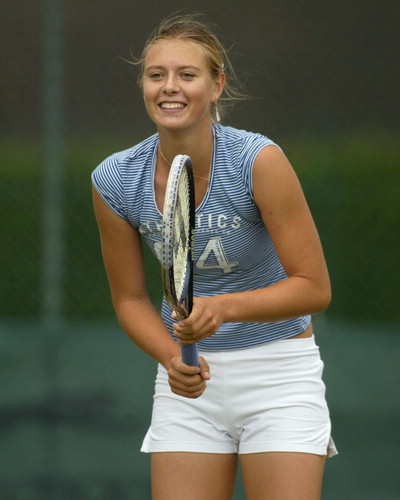 Scotsman.com - Feb. 16, 2007
Maria Sharapova was this week appointed a Goodwill Ambassador for the United Nations Development Programs and has donated $100,000 (Ј51,200) to eight Chernobyl recovery projects. The top-ranked Russian player, originally from Siberia, now lives in Bradenton, Florida.
"My first step is to focus on the Chernobyl-affected region, where my family has roots," Sharapova said during a ceremony at the UN in New York.
Sharapova's family left Gomel in Belarus after the Chernobyl accident. She was born in Nyagan in Siberia a year later but left Russia for the US at age nine to study tennis.

---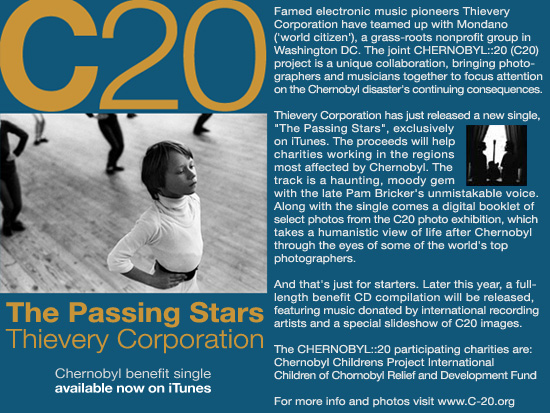 ---
September 15, 2006 Maria's story - Italian village triggers diplomatic crisis by refusing to hand over girl abused at home The psychotherapist's chilling report is one of several documents, including Maria's drawings, in a dossier at the centre of a passionately charged struggle that has become a full-blown diplomatic crisis threatening relations between Italy and Europe's last authoritarian state, Belarus.
Yesterday, the outraged Belarusian authorities blocked all further visits by their children to Italy. Meanwhile, in Cogoleto, the riviera village near Genoa where Maria has been staying, journalists encountered a wall of complicitous silence. Belarus's ambassador to Italy, Alexei Skripko , again demanded the implementation of an order made by a court in Genoa authorizing her return. But Cogoleto's parish priest, Father Danilo Grillo, who was due last night to lead a candlelit procession through the village in support of Maria, told the daily Corriere della Sera: "For a girl with those terrorized eyes, I'm ready to sidestep the law and put her up in the church. Lots of priests did the same for Jews during the war."
VG: It is cruel when children (like Maria or Elian Gonzalez) become an object of political struggle. At this time Maria has been returned to Belarus. The foster parents of her brother were forced (they didn't wanted to) to take her in their family. God only knows whether this poor girl will ever be able to heal her psychological trauma.
---
September 7, 2006, New York: Chernobyl' Hero to race for children in need.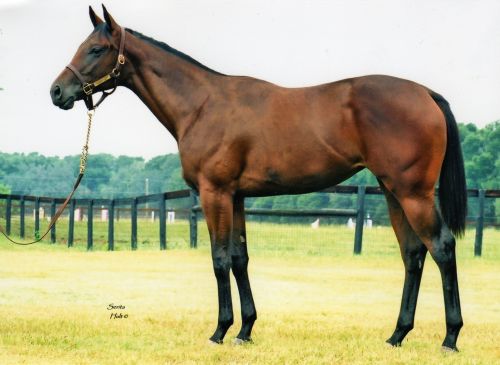 When Chernobyl's Hero starts her racing career, she will be no ordinary filly in her maiden race √ she will carry with her the hopes of thousands of children who continue to be affected by the Chernobyl nuclear disaster of 1986. Karakorum Racing's president Bill DiScala purchased the New York-bred filly last month in a unique move to benefit the work of Chernobyl Children's Project International (CCPI). According to DiScala: " I truly believe that this horse - Chernobyl's Hero- will be an ambassador of goodwill and hope for the future, from the United States to the children of Chernobyl." And his hopes are high. The filly was sired by Say Florida Say, the winner of 33 races and over $2 million, and one of the most popular New York-breds ever to race.

---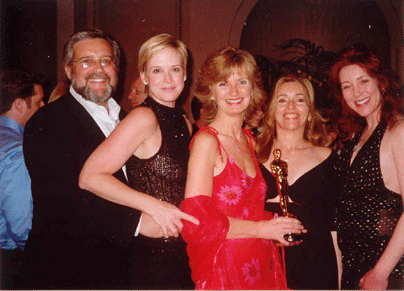 United Nations and Oscar-Winning Documentary To Highlight Ongoing Devastation of Chernobyl Disaster
"Chernobyl Heart" a 39-min documentary by Maryann De Leo (A Downtown TV Documentaries Production) shot over a two year period in Belarus has won this year's Oscar for Best Documentary Short Subject at the 76th Academy Awards! "Our hope is that the publicity gained from this great achievement will help to once again highlight the plight of the victims and survivors of the World's worst environmental disaster" - said Adi Roche, Executive Director of The Chernobyl Children's Project, featured in the documentary. This Chernobyl charity organization started in Cork, Ireland in 1991 and supported by U2 has grown into an international project for support of Chernobyl radioactive disaster victims.
---
Another Irish initiative - The Chernobyl Children's Project, Clonmel, in association with Tipp fm Radio is organizing the Clonmel National Song Contest. The Clonmel National Song Contest is now in its second year. It was very successful in 2003 with a high standard throughout the competition. With the largest prize fund for a competition of its kind in the country 2004 will be no different. The Chernobyl Children's Project is a most deserving cause and appreciates the work done by musicians through the World.
---
A lovely project - Ciao Bella!/Byvajce Zdarovy! - was created in Belarus - a CD was released with popular Italian and Belarusian songs by some popular musicians. This is a way to thank those Italian families, who host Belarusian Children from Chernobyl affected areas every year for recovery vacation. We hope that we'll hear soon Irish-Belarusian, American-Belarusian, German-Belarusian and other CDs from the project. The project was sponsored by Belarusian company Felix and it's Italian counter-part Felix-Italia, and of course many musicians, who volunteered their time and talents.
---
To add your story to this page please e-mail information about it to Alies' Arciuhovich
---

This file is a part of the Virtual Guide to Belarus - a collaborative project of Belarusian scientists and professionals abroad. VG brings to you the most extensive compilation of the information about Belarus on the Web.
Please send your comments to the authors of VG to Belarus

History | Statehood | Culture | Law and Politics | Cities | Nature and Geography | Travel | Global Resources | Dictionaries | Chernobyl | Genealogy | Industry | New
©1994-07 VG to Belarus
Disclaimer