Muravanka Fortified Church
Muravanka Fortified Church was built in XVI century - between 1516 and 1542. Together with earlier Suprasl' and Synkavichy churches it represents an original class of churches-fortresses that appeared in Belarus in XV-XVI centuries.These are compact in plan, rectangular buildings flanked in the corners with towers. The top of the walls are fortified with mashykooli and shooting windows. There were cellars in the basem,ent with water and food for the sieged defenders.
Photos: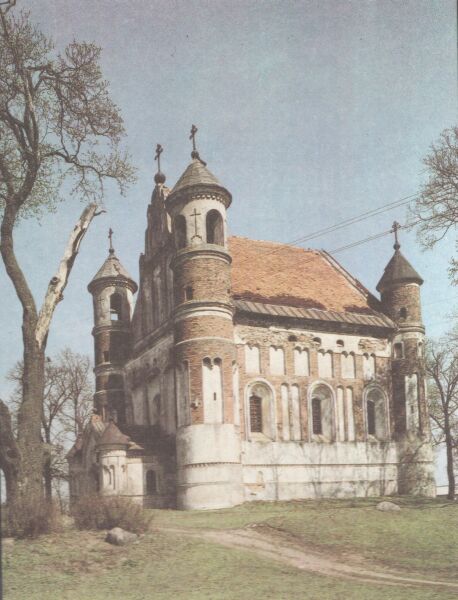 References:
"Arhitektura Belarusi. Encyklapedychny davednik" ("Architecture of Belarus. Encyclopedia") - ed.: A.A. Voinau and others, Minsk, Publishing house "Belaruskaia Encyklapedyia" named after Piatrus' Brouka, 1993. ISBN 5-85700-078-5.
Back to Belarusian Castles and Knighthood page
---

This file is a part of the Virtual Guide to Belarus - a collaborative project of Belarusian scientists and professionals abroad. VG brings to you the most extensive compillation of the information about Belarus on the Web.
Please send your comments to the authors of VG to Belarus

History | Statehood | Culture | Law and Politics | Cities | Nature and Geography | Travel | Global Resources | Dictionaries | Chernobyl | Genealogy | Industry | New
©1994-03 VG to Belarus
Disclaimer