Kosava Palace
The famous Belarusian military commander, a hero of American civil war and the leader of liberation uprizing in Poland - Tadevush Kasciushka (Tadeusz Kosciuszko) - was born in Kosava, Belarus.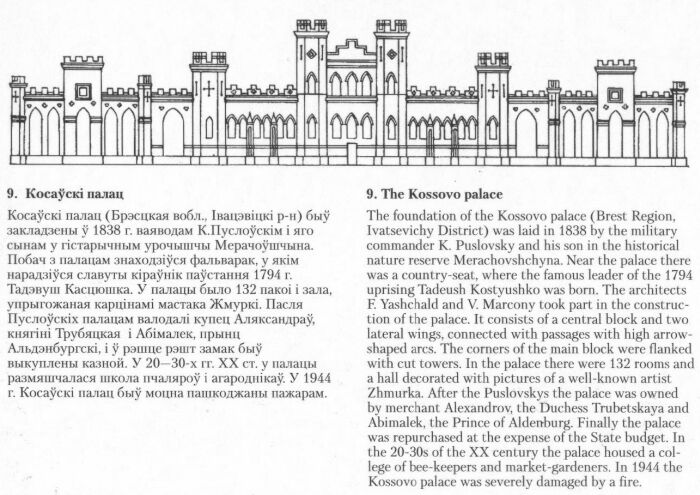 Kosava was a private town which was given as a gift by Grand Duke Alexander to Lithuanian Marshall Ian Hraptovich in 1494. Later it was owned by Sanhushka in 1570-77. In 1611 Kosava pecame a property of the Sapeha family. Later Isabella Chartaryjska was ordering around here. The Pallace was built though much later.
Photos:
See also a wonderful page on recent trip to Kosava by Ton Bezemer. Here are some of his photos with permission of Ton: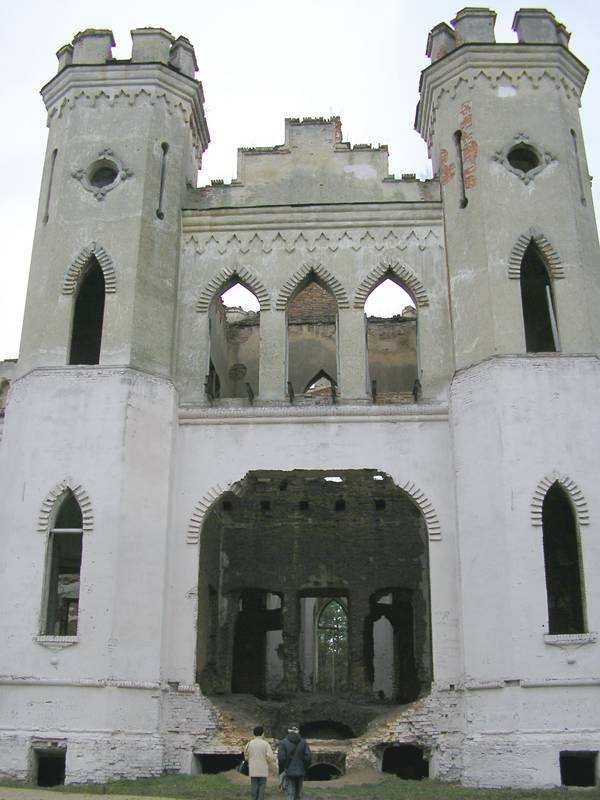 A legendary Belarusian-born Belarusian/Polish/American/French hero Tadevush Kasciushka (Thaddeus Kosciuszko) was born in this house near Kosava palace
References:
"Castles of Belarus" - set of postcards. Concept and photos by S. Plytkevich, text - V. Hryniavecki, Minsk, Printing House "Printing Poligraphic Center", project by Marketing Agency "Riftour"
"Hrodna and Monuments of Panyamonnie" ("Hrodna i pomniki Paniamonnya") by L.V. Aliakseeu, Publishing House "Belaruskaia Navuka", Minsk 1996. ISBN 5-343-01410-0.
Back to Belarusian Castles and Knighthood page
---

This file is a part of the Virtual Guide to Belarus - a collaborative project of Belarusian scientists and professionals abroad. VG brings to you the most extensive compillation of the information about Belarus on the Web.
Please send your comments to the authors of VG to Belarus

History | Statehood | Culture | Law and Politics | Cities | Nature and Geography | Travel | Global Resources | Dictionaries | Chernobyl | Genealogy | Industry | New
©1994-03 VG to Belarus
Disclaimer