Brest (Biarescie) Fortress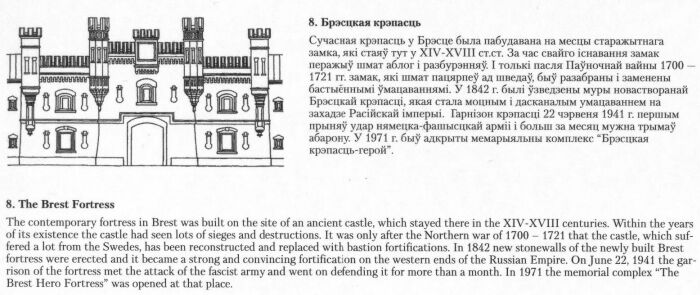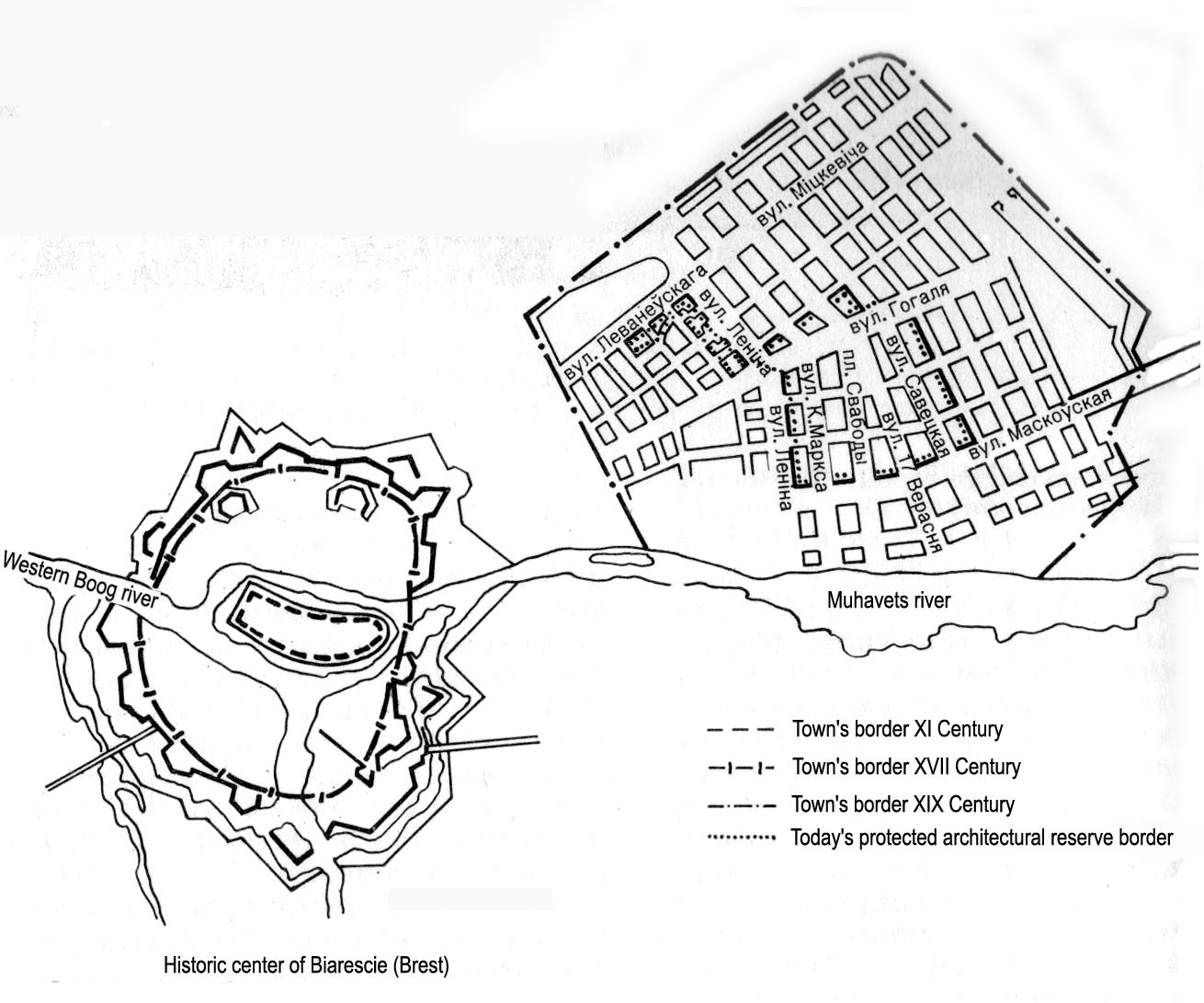 The Fortress of Biarescie (Brest, Brest-Litovsk at the taime) was built in 1830-1842 in place of Biarescie Castle by the plan of Generals Malecki and Operman and Cornel Feldman of Russian Imperial Army.

The Fortress of Brest was a place of a heroic seige during the WWII For more than month soldiers were defending the fortress against Nazi occupation well behind the enemy line advancing towards Moscow. To commemorate this heroic defence a memorial "Bresckaia Krepasc'" was built after WWII in The Fortress of Brest.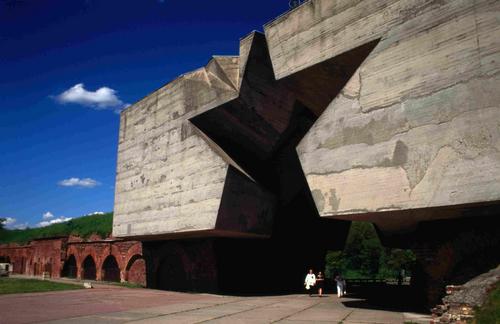 Photos: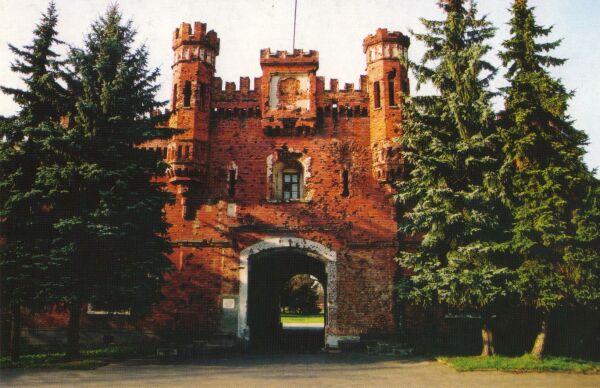 References:
"Castles of Belarus" - set of postcards. Concept and photos by S. Plytkevich, text - V. Hryniavecki, Minsk, Printing House "Printing Poligraphic Center", project by Marketing Agency "Riftour"
"Arhitektura Belarusi. Encyklapedychny davednik" ("Architecture of Belarus. Encyclopedia") - ed.: A.A. Voinau and others, Minsk, Publishing house "Belaruskaia Encyklapedyia" named after Piatrus' Brouka, 1993. ISBN 5-85700-078-5.
Back to Belarusian Castles and Knighthood page
---

This file is a part of the Virtual Guide to Belarus - a collaborative project of Belarusian scientists and professionals abroad. VG brings to you the most extensive compillation of the information about Belarus on the Web.
Please send your comments to the authors of VG to Belarus

History | Statehood | Culture | Law and Politics | Cities | Nature and Geography | Travel | Global Resources | Dictionaries | Chernobyl | Genealogy | Industry | New
©1994-03 VG to Belarus
Disclaimer