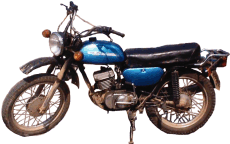 The plant was founded on November 6, 1945.
It is situated in the capital of Belarus - Minsk:
Motovelo Corporation, 8 Partizanski Ave., Minsk, Belarus 220765; Tel: 375 17 221-6905; Fax: 375 17 221-6806
The plant manufactures on parallel assembly lines motorcycles and bicycles. 70% of bicycles are exported to Russia, while 90% of motorcycles are exported to countries outside of former USSR - Iran, Vietnam, Turkey, Mexico, UK, France, USA, Germany.
After privatization MotoVelo Corporation has been in decline trailing near bankruptcy. On Nov. 25, 2005 some 600 employees of MotoVelo have come out and blocked one of major Minsk streets in protest of low salaries ($100/month) and poor work conditions. On Dec. 16, 2005 majority stock (90% of stock options) were transferred to Belarusian state to save the plant. In Belarusian command socialist economy this means that the plant will soon have influx of state money and will get better:
http://www.naviny.by/ru/content/rubriki/1-ya_gruppa/ekonomika/16-12-05-1/
Some believe that this hole situation was created by Motovelo director artificially, since immediately after collapse of Motovelo he had been transferred (promoted?) to high government position. Looks like Lukashenka regime was after the hard currency flow generated by this 90% export of motorcycles abroad. In any case - this is good news for consumer - the plant will survive.
---
Related Links:
---

Some examples: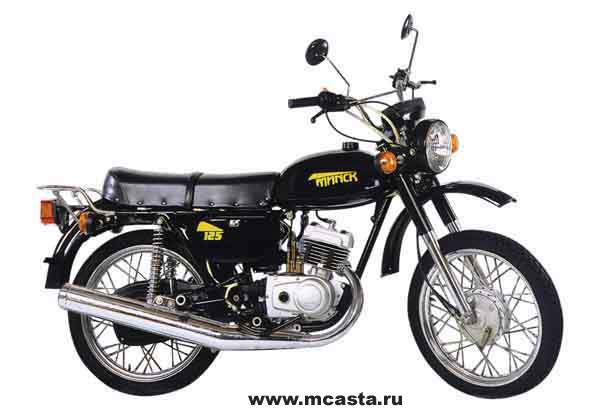 MMVZ-112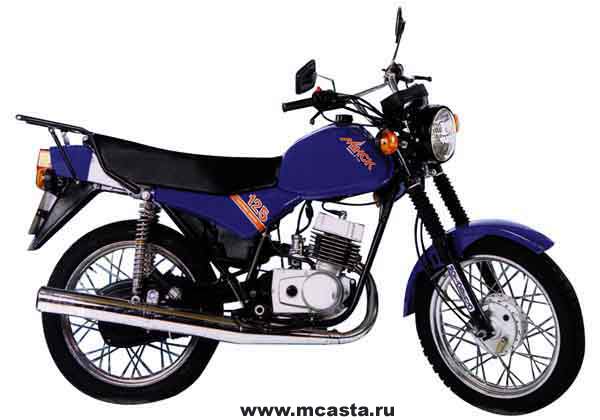 MMVZ-113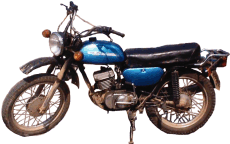 MMVZ-???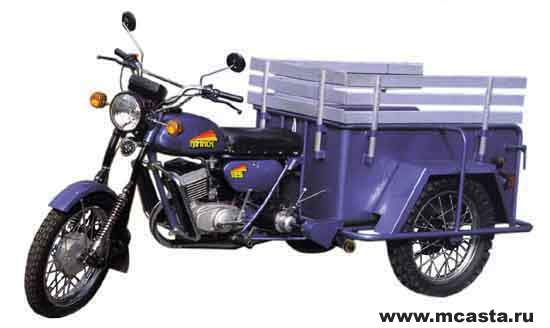 MMVZ-901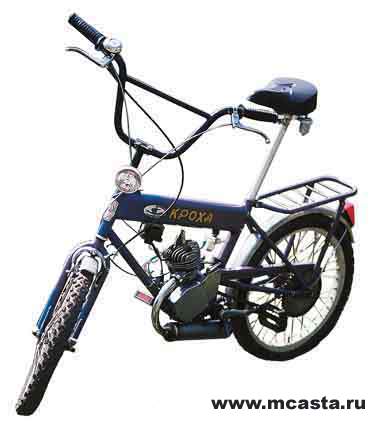 MMVZ-1.101 Baby
Dirt Bike 125cc Minsk WILDCAT
The MINSK WILDCAT is built like a tank. It has great performance and style. The 125 two stroke engine has superb pick-up. Hydraulic
forks and coil over hydraulic shocks in the rear. 18" front and rear tires. Comfortable seat, steel tank and plastic fenders. Excellent entry
level dirt bike because of easy handling. Great fun for OFF ROAD!
---
| | | | | |
| --- | --- | --- | --- | --- |
| Model | strokes cylinders displacement | output h.p. | max speed km/h | fuel consumption l/100 km |
| mmvz-3.112.12 Sputnik | 2-1-125 | 10 | 85 | 3,5 |
| mmvz-3.112.13 Pioneer | 2-1-125 | 10 | 85 | 3,5 |
| mmvz-3.113 Minsk | 2-1-125 | 10 | 85 | 3,5 |
| mmvz-3.113 Lux | 2-1-125 | 10 | 85 | 3,5 |
| mmvz-3.113.1 Leader | 2-1-125 | 10 | 85 | 3,5 |
| mmvz-3.113.11 Minsk | 2-1-125 | 10 | 85 | 3,5 |
| mmvz-3.232 Trial | 2-1-125 | | | |
| mmvz-3.901 mototrolley | 2-1-125 | 10 | 30 | 5,0 |
---
---