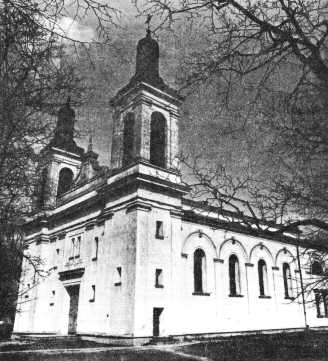 Vaclauski Roman Catholic Church was built in Vaukavysk in 1846-1848 in Late Classicism style. The church interrier is decorated with a number of wooden sculptures of the saints and stained glass windows.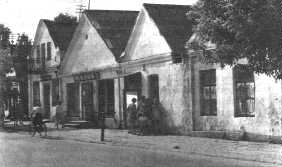 Historic part of Vaukavysk bbuilt in late XVIII-early XIX centuries. The photo was taken in the 1950s.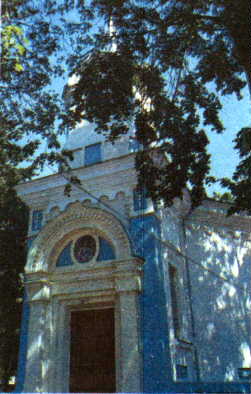 Mikalaeuskaia Orthodox Christian Church was built in Late Classicism Style with Pseudo-Russian elements in 1874. The church is currently in service.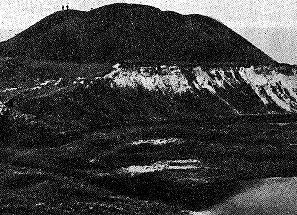 The Castle or "Swedish" Hill.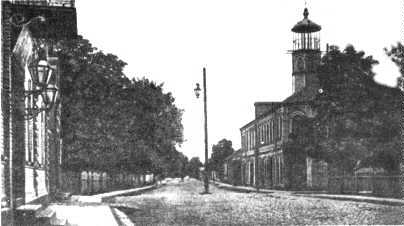 Vaukavysk Timeline

X - XIV cc. Originally three fortified settlements were started here in X century on Vaukavyia creek, tributory of Ros' river. "Swedish" hill in Vaukavysk is the remnant of one of these fortifications.

1252 A.D. Ipatiev Chronicle has the earliest record about Vaukavysk and neighboring Slonim. According to it Danila Galicki sends his son to Vaukavysk.

1323. Grand Duke Hedymin of the Grand Duche of Lithuania and Rus' (GDL) gives Navahradak Duchy, Vaukavysk and Mscibohau to his son Karyiat.

1386. Vaukavysk becomes a place of talks which resulted in marriage of Grand Duke Yahajla on Polish Queen Iadzviga. This effectively uniting lands of the Grand Duche of Lithuania and Kingdom of Poland under Yahajla's rule.

1410. Vaukavysk is captured and burned by Teutonic Order of crusaders. The same year unified forces of Poland and Lithuania crush crusaders in the Grunwald Battle.

1500. Vaukavysk became a part of Navahradak Vaiavodstva (district of GDL). Later it receives Magdebourg Rights for self governing and becomes a developed center. It was paying taxes comparable with Slonim and Navahradak.

1795. As a result third division of Rzhecz Pospolita Polsko-Litewska (Commonwealth of Poland and Lithuania) Vaukavysk becomes part of Russian Empire.

1812. Napoleon Army crosses the area. Vaukavysk houses the headquarters of the 2nd Russian Army under command of famous general Bagration.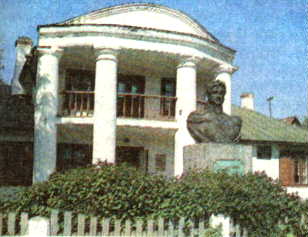 The house of Bagration. Built in early 19th century
characteristic estate house of that time.

1921-1939. Occupied by newly emerged Poland.

1939 - present. Regional center of Hrodna Voblast (district) in Belarus.

1995. According to the census of 1995 population of Vaukavysk reaches 43,600. It is the junction of several railway lines (to Baranavicy, Masty, Bierastavica and Svislac).