Farny Kasciol - the Jesuit Cathedral
It's a beautiful powerful church at the central square in the town. There was other catholic church older (XIVc.) and even bigger than it standing on the opposite side of this square but it was destroyed by soviet government around 1959. They were fighting religion this way. I wish I can find out who have done this 6 years after Stalin died!
The construction of Farny Kasciol was started in XVc. by a famous king of Rzhech Pospolita - Stefan Batory. He wanted to be buried in it but since he died 20 years before the end of construction he was buried in Wawele(?), Krakow as the rest of Polish kings were. Still there is a stone coffin for him in the altar. There is a unique collection of wooden statues taking several rows in the altar. It is pretty famous as an example of catholic art.
There is also an anecdote about it. Italian artists were suggested to do the paintings glorifying the patron-saint of the church, known by his success in conversion people into Catholicism in India. The anecdote is that Italians misinterpreted "Indians" as Northern American Indians. And all the church is filled with paintings about the conversion native Americans into Catholic religion.
My cousin, Alla Murashka, is studying opera in Minsk. She was singing here in 1994 with organ and alt accompanying. It was tremendous! I'm glad I have the tape of this concert here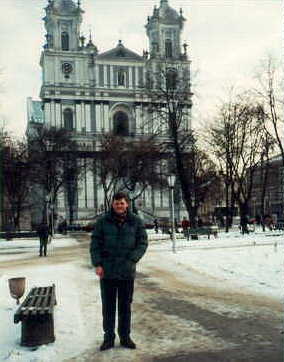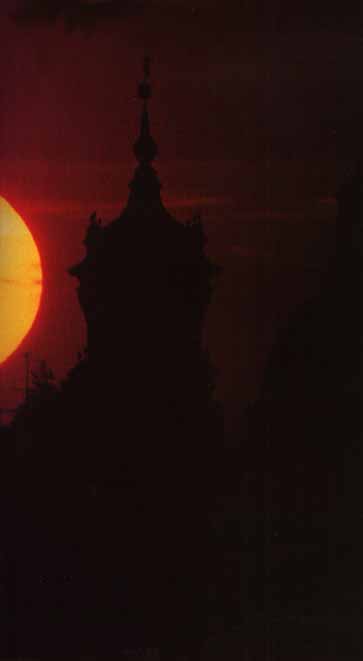 ---