Niasvizh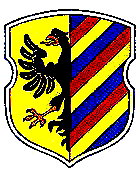 ---
Niasvizh (a district centre in the Miensk region, 112 km south-west of Miensk (Minsk), 14 km south-east of Garadzeia, a railway station at the railway Brest-Miensk.
Population 15,200 (1995)
---
Niasvizh is one of the most ancient historical and cultural centres of Belarus, a memorial town. The exact date of its foundation has not been ascertained yet. It can be assumed that Niasvizh already existed in the 13th century as the centre of the principality. Between 1432 and 1513 it was owned by the Belarusian Kin of Kishka. After it had become the residence of the magnates Radzivil, Niasvizh changed significantly. In fact, a new fortress town emerged, a town corresponding to the highest standards of the time regarding the art of fortification. Magnificent monumental masonry buildings - essential for the defense of the town - were erected. In the centuries to come, during the years of war and adversity, the town was subject to fire and devastation. The most notable damaged or destroyed buildings were repeatedly renovated and reconstructed. Signs of Gothic, Renaissance, Baroque, classical styles indicate that construction was carried out in many stages. The architectural legacy of the 16th century has been preserved to our time. The monuments of the 17-19th centuries are also unique pieces of creative work. These monuments of old times reflect the town history, in wood and stone they imprint for ages the inexhaustible talent of the creative nation. The architectural monuments in Niasvizh are a valuable contribution made by the Belarusian and other European nations to the common treasure-house of world cultural legacy.

---

Here is a map of the central part of Niasvizh

---

The architectural monuments in Niasvizh
---
Other information related to Niasvizh on the Web:

The castle of Nyasvizh was severely damaged by the fire on Christmas night of 2003. The fire broke out from a neglected heating lamp that was used to unfreeze the water pipes in frozen castle. The roof of the main building and part of the tower are damaged.


Niasvizh by Jewishgen's Shtetlinks. There are some history articles, personal accounts and photos of old Niasvizh.


1999 Photos of Niasvizh by Auhien Kardash.


Radzivils family history


The Roman Catholic Church in Belarus has bowed to pressure from the government and removed a priest from his parish for leading protests against plans to turn the historic church, at least partially, into a museum. Father HENRYK OKOLOTOWICZ was removed from the Corpus Christi parish in Nyasvizh. Also info on this situation from Helsinki Human Rights Committee.


"THE NIASVIZH ESTATES OF PRINCE NICHOLAS CHRISTOPHER RADZIWILL: THE FORMATION OF A BYELORUSSIAN LATIFUNDIUM" - an article from "The Journal of Byelorussian Studies"


Niasvizh castle pictures by S.Loguich


Muses of Niasvizh (in Russian) - the annual International Chamber Music Festival in Niasvizh. Also here.


Weekend in Niasvizh (in Russian) from Belarus Inside website.
---
---