Kamianiec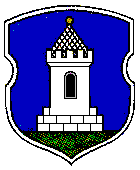 ---
Kamianiec (known since 1276) is the center of Kamianiec district, Brest region, situated on the Liasnaja river, 39 km North of Brest, 28 km North-West of Zabinka, it is a station on the railway line Brest-Miensk.
Population: 9,400 (1995)
---
Kamianiec tower (13 c.)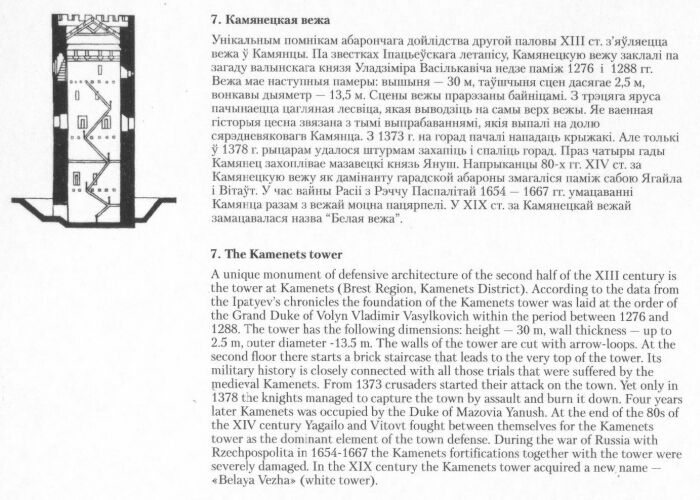 Kamianiec was first mentioned in the chronicles of 1276. In that year the prince of Valyn', Uladzimir, built a settlement with a 30 m high tower there, protected by a earthen wall and a moat.
In the 13th century Kamianiec was a bone of contention between the princes of Drahicyn and of Valyn. As a consequence, the town was ravaged in 1289. In 1366 it became part of the Grand Duchy of Litva (see also The origins of the GDL) In 1409 envoys from Pope Alexander VI came to Kamianiec and asked the Grand Princes of Litva Jahajla and Vitaut to acknowledge him as the rightful head of the Roman Church (at that time three popes laid claim to the Papal See.) In 1503 the town was granted the Magdeburg Code of Law. In 1795 it became part of the Russian Empire. From 1921 to 1939 it was part of Poland.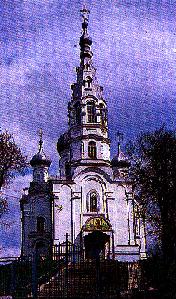 The main sight of the town up to the present day is the Tower of Kamianiec (Kamianieckaja vieza) (or, as it is incorrectly called, the White Tower - Bielaja vieza), built 1271-89. Local inhabitants used to call it "stoup" - "pillar" or "column". It is 30 m high, 2.5 m thick and its outer diameter is 13.6 m. It is made of dark red and yellow brick in 5 tiers. The tower is characterised by both Romanesque and early Gothic forms and has a lot in common with 12th/13th century towers in Western Europe. Today the tower accommodates a museum.

Simiaon Church (1912)
---
15 km North of Kamianiec, at the border with Poland, one of the largest woodlands on Belarusian territory begins: the national park Bielaviezskaja Puscha. Part of the Puscha lies on Polish territory. The area has been a national park since 1993 and is included in the UNESCO list, in the list of biosphere reserves and has also been declared an object of international cultural heritage. The Bielaviezskaja Puscha is the last refuge of the most massive representative of European fauna: the European bison.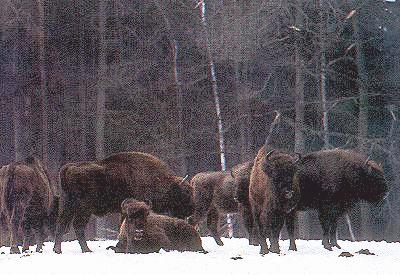 The European Bison
---
Since middle ages, the Puscha was the favorite hunting Gran high-ranking personalities. As a result, the bison were almost extinct by the 1920s. After World War II the number of animals had risen again the old practices were renewed, but this time it was high-ranking Soviet leaders and their foreign guests who came to hunt, often even from Moscow (as L. Brezhnev did).(For more information see also Belavezkaja Puscha ).
In 1991 a state residence in the Bielaviezskaja Puscha was the scene where the leaders of Russia, Belarus and Ukraine signed the agreement on the dissolving of the Soviet Union and the creation of the Commonwealth of Independent States (CIS).
---
Links:
---
---